SINCE 1996.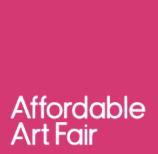 20 - 24 October 2021
It has been great to see so many familiar faces - and new ones, back at the gallery. Our new exhibitions have begun so do pop in or ask for an e-catalogue as the online exhibitions and catalogues continue. In addtion to video and our 'try at home' service.
Just let us know if you are looking for something. We will do what we can.
home delivery available. (UK + International)
please call 01225 422 220 or email team@artsalon.co.uk
G A L L E R Y O P E N I N G T I M E S
M O N D A Y - S A T U R D A Y 10:30 AM - 17:00 PM
S U N D A Y 11:00 AM - 16:00 PM