SINCE 1996.
The Art Salon in Bath
2022 has arrived and with it, renewed optimism for the year ahead. There will be many changes at the Art Salon, Bath in 2022 and we are excitedly finalising our plans on those now. Our subscribers will be the first to know and kept up to date with upcoming tickets, invites, events and catalogues. Also follow @britishartsalon where we make announcements when those changes are actually happening.
In the meantime, just let us know if you are looking for something. We will do what we can.
G A L L E R Y O P E N I N G T I M E S
WE WILL BE CLOSED UNTIL FRIDAY THE 21st.
OPENING ON THE 22nd of JANUARY.
UK + InternationaL - WEEKLY DELIVERIES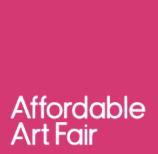 next fair...London 9 - 14 March. Complimentrary tickets released late Jan.